Pets aren't just animals — they're truly members of our families, and we'd do anything to keep them safe from harm. Fortunately, the brave first responders from this fire department agree.
On Monday, crews from Washington state's Snohomish County Fire District 7 were dispatched to a residence that had caught on fire. When they got there, they were informed that the family's dog, Sampson, had failed to make it out.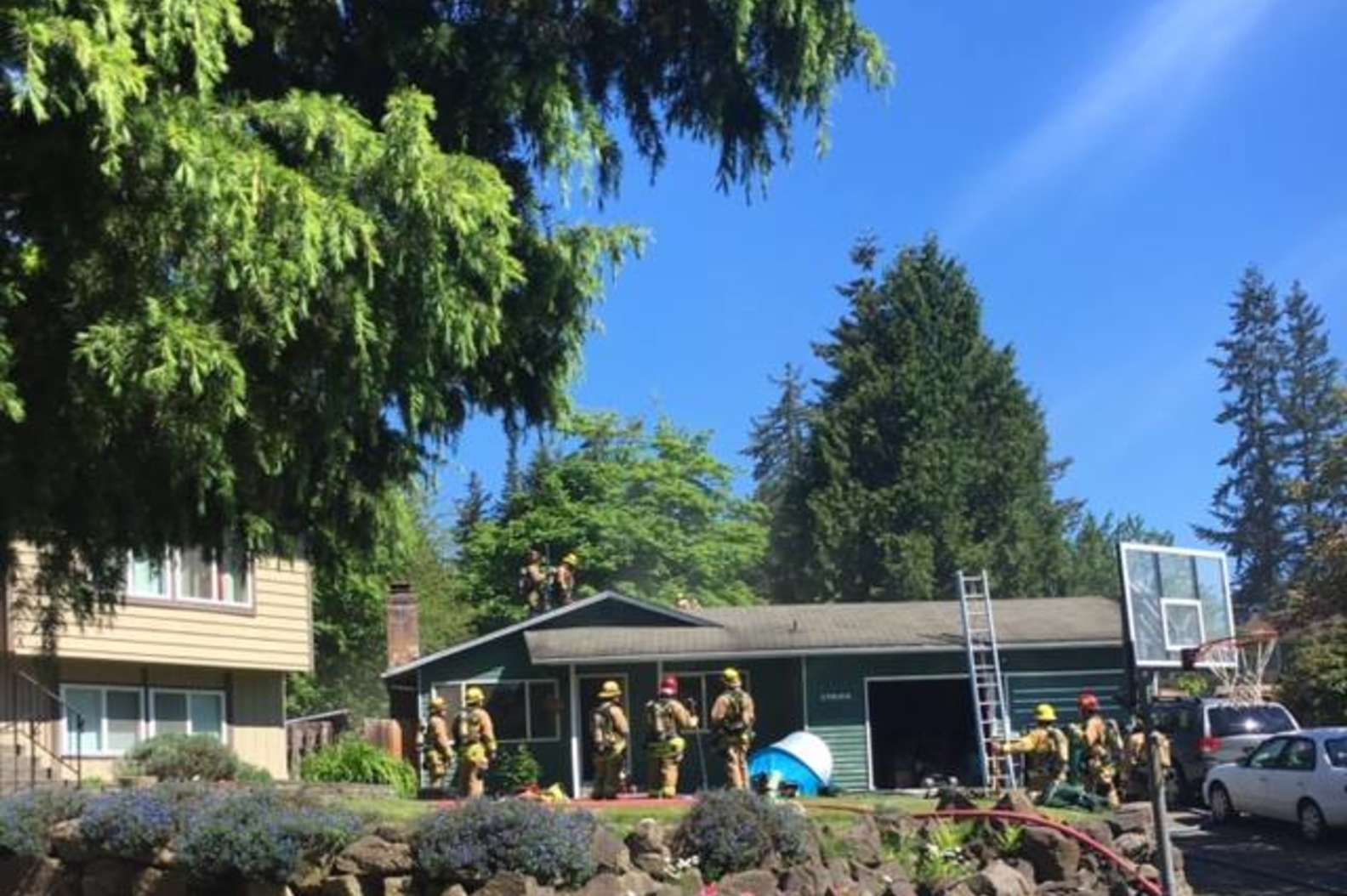 Knowing that Sampson would surely perish within the smoke-filled home, the first responders leapt into action.
"Firefighters quickly forced entry into the home to start their initial search," the department said in a release. "Crews were able to locate the dog and bring him out to the driveway where the medics were."
Sampson was unresponsive, but rescuers refused to give up on him. And thankfully, their efforts paid off.
After performing CPR, and using a special kit for administering oxygen to pets, rescuers watched as Sampson regained consciousness.
Sampson, still weakened, was then taken to a vet for an assessment following his harrowing ordeal. He was deemed healthy enough to be released that same day.
And the dog clearly knew just who to thank for that.
A few hours after Sampson was rescued, and the house fire extinguished, crews returned to the home to check for hot spots that could reignite. There to greet them was the dog whose life they had saved earlier — and he couldn't have been happier to see them.
Sampson's smile says it all.