At only 3 months old, Princess the pit bull was abandoned in a box on the side of the road with her bed and blanket. She was found by a woman and her two young children, who saw that the puppy was hurt and immediately called for help. When they found her, it appeared that Princess could only use one of her legs, and they assumed that her other three had somehow been broken.
Animal Control Officer Gina Kline responded to the call, and found the family waiting with Princess when she arrived. After looking her over, Kline determined that only one of Princess's legs appeared to be broken, and that her back two legs were likely paralyzed.
"We asked the children what they thought her name should be and they said Princess," Beth Marotta of the Amsterdam Police Department told The Dodo.
The next day, Princess was taken to the Country Valley Vet Clinic, where doctors determined she had a broken elbow, rib and vertebrae. She underwent surgery to repair some of the damage, and after that, instead of sending her to a shelter or rescue, the Amsterdam Police Department decided to take her in and care for her themselves.
"She will eventually be up for adoption, although there has been a large push from members of the police department to keep her as a mascot," Marotta said.
Princess is currently loving her new life with the Amsterdam Police Department. Despite being partially paralyzed, she is a happy, playful little puppy who loves playing with all her new toys, meeting new people and animal friends and getting lots of cuddles from everyone around her.
Princess has also been undergoing physical therapy at Ballston Spa Vet Clinic, and staffers there think her prognosis is very good. When she's not working on walking, Princess loves getting pushed around in a baby stroller, so she can still experience the world even when her legs won't support her.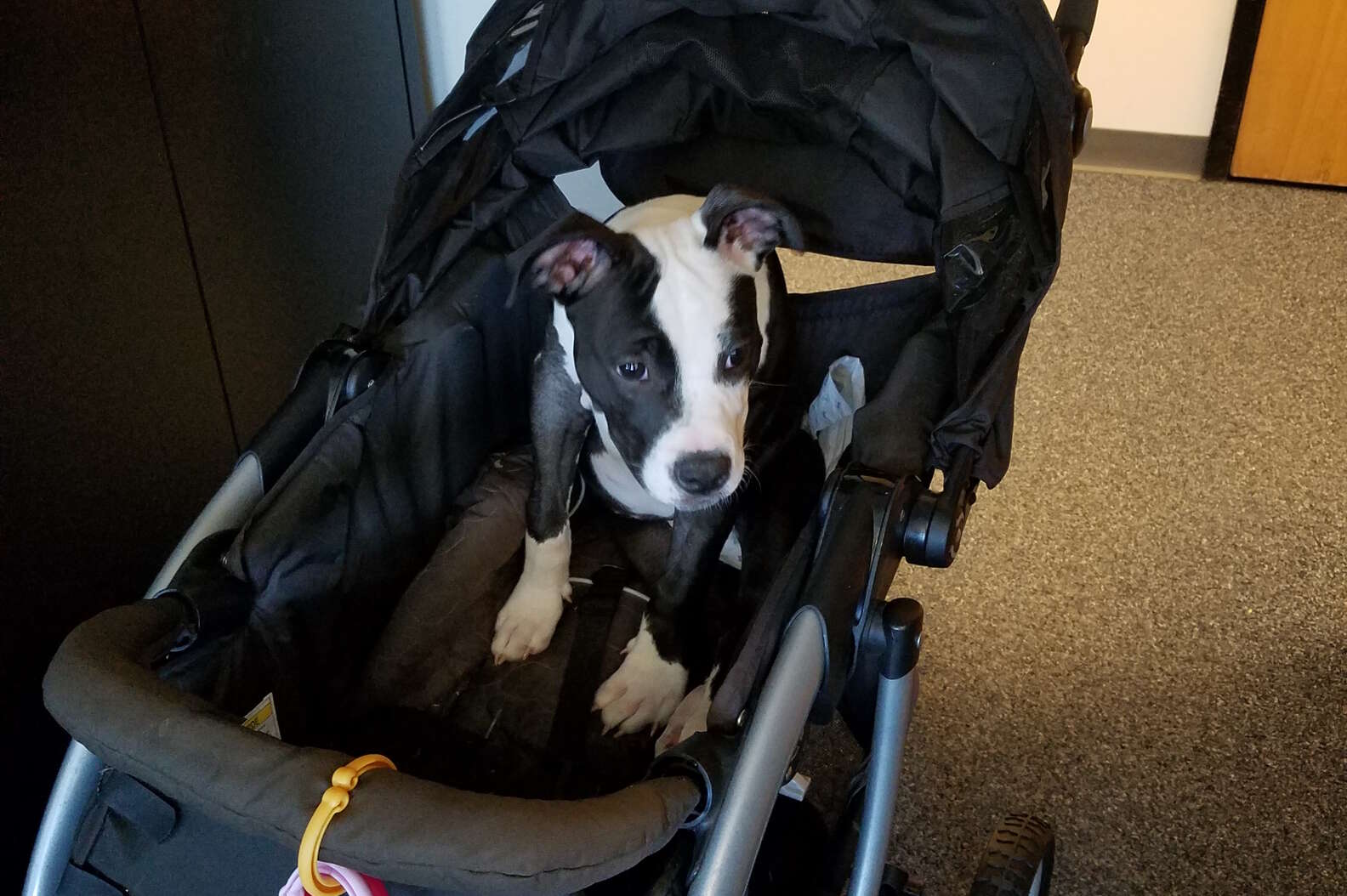 "She is a typical spunky puppy who wants to meet everyone who comes in contact with her," Marotta said.
The Amsterdam Police Department started a GoFundMe to help pay for Princess's care and recovery, and raised more than $10,000 in just 24 hours. All of the money will go towards Princess's medical bills and therapy costs, and any money left over will be used to help future animals in need.
Princess is very lucky that she was found before it was too late, and will continue to enjoy her time as an honorary police dog with the people who helped save her life.