Star and Copper first met at the SPCA of Brevard and immediately became the best of friends. When they were adopted together, it seemed as if all of their dreams had come true — but a few months later, their so called happy ending was completely derailed.
Star was rescued from a big public shelter in December 2015. She was always extremely picky about which dogs she would befriend, and it took a special kind of dog to win her affections. Copper came to the SPCA as a puppy in December 2014 and was adopted soon after, but was unfortunately returned when his family had to move for military deployment.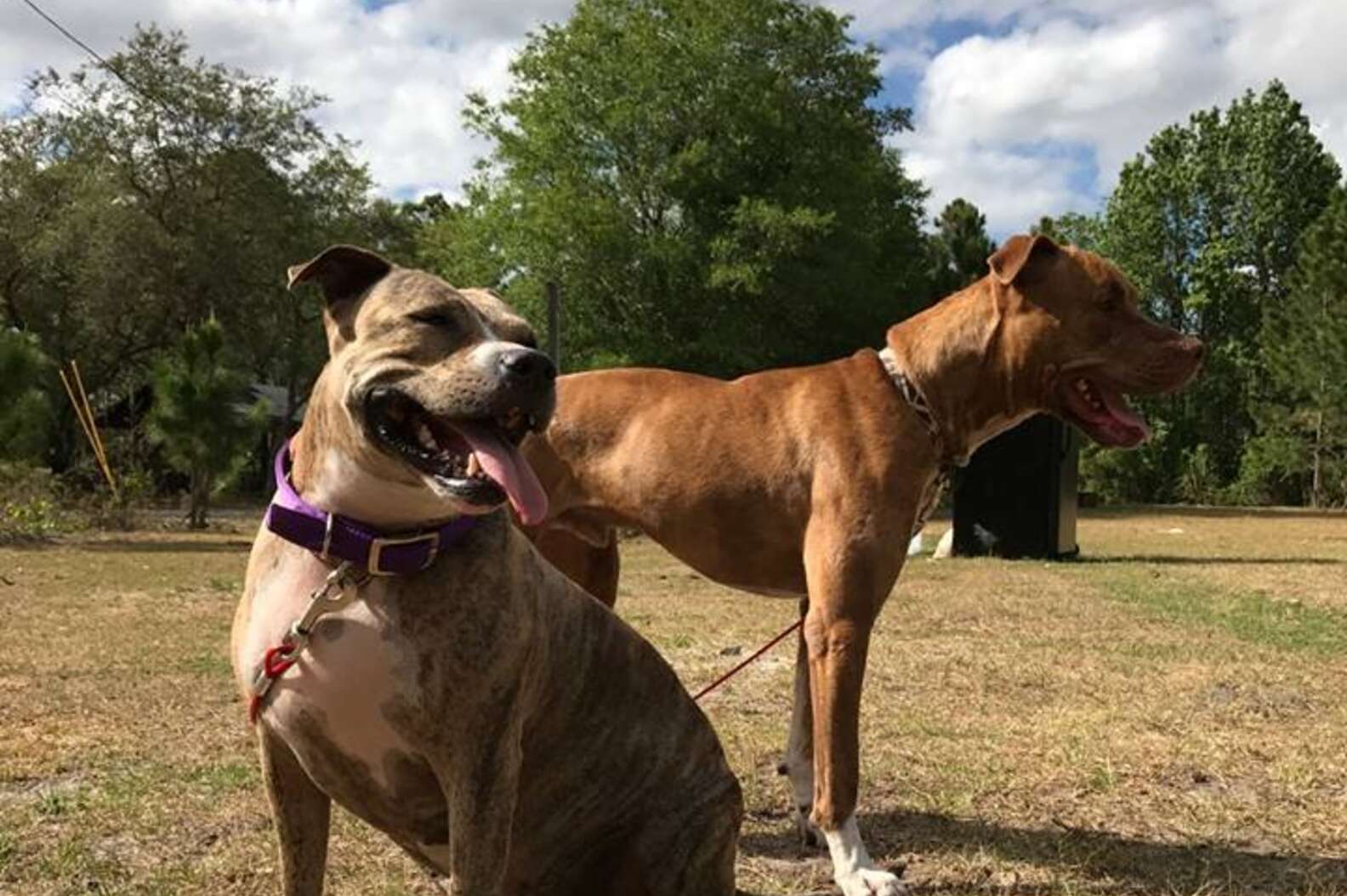 Once Copper was back at the SPCA, he finally got to meet Star, and from that moment on they became inseparable.
"Copper gets along with pretty much any dog, but Star is more picky about her canine friends," Susan Naylor, public relations coordinator at the SPCA of Brevard, told The Dodo. "Star is very loyal though, and loves her people deeply. They're not bonded necessarily, but they are best friends."
This past April, staffers at the SPCA were overjoyed when Copper and Star ended up getting adopted together. Everyone was so happy for them, and it seemed like they'd found the perfect forever family — until Copper was found abandoned at a dog park.
On Tuesday, the SPCA received a call from the Seminole County Animal Control saying that Copper had been picked up after being discovered all alone at a local dog park, underweight, dirty and confused. The SPCA immediately went and got Copper and then began investigating how he'd ended up there — and more importantly, why Star hadn't been with him.
After a little digging, the SPCA determined that Star had also been abandoned, but unfortunately, they had no idea where. Everyone who knew Star was heartbroken, but refused to give up searching and hoping. Finally, they got a lead as to where she might be.
"We got credible information as to where Star was last seen and we posted it on Facebook," Naylor said. "Over 200,000 people saw the post and started telling us about sightings in Winter Springs."
As soon as they had a definite location, staffers from the SPCA headed over there to try and rescue Star. After an hour of searching in a wooded area, they finally found the beloved pup, who was so happy to see her SPCA family again.
After locating Star, staffers took her back to the SPCA, where they were able to reunite her with her best friend Copper once again. The pair were absolutely overjoyed to see each other and couldn't stop sniffing and licking each other, their tails wagging the entire time.
Now that both Star and Copper are safely back in the care of the SPCA, they will be up for adoption again eventually. For now, though, they're getting time to relax and recover from their ordeal before the search for their perfect forever family begins once again.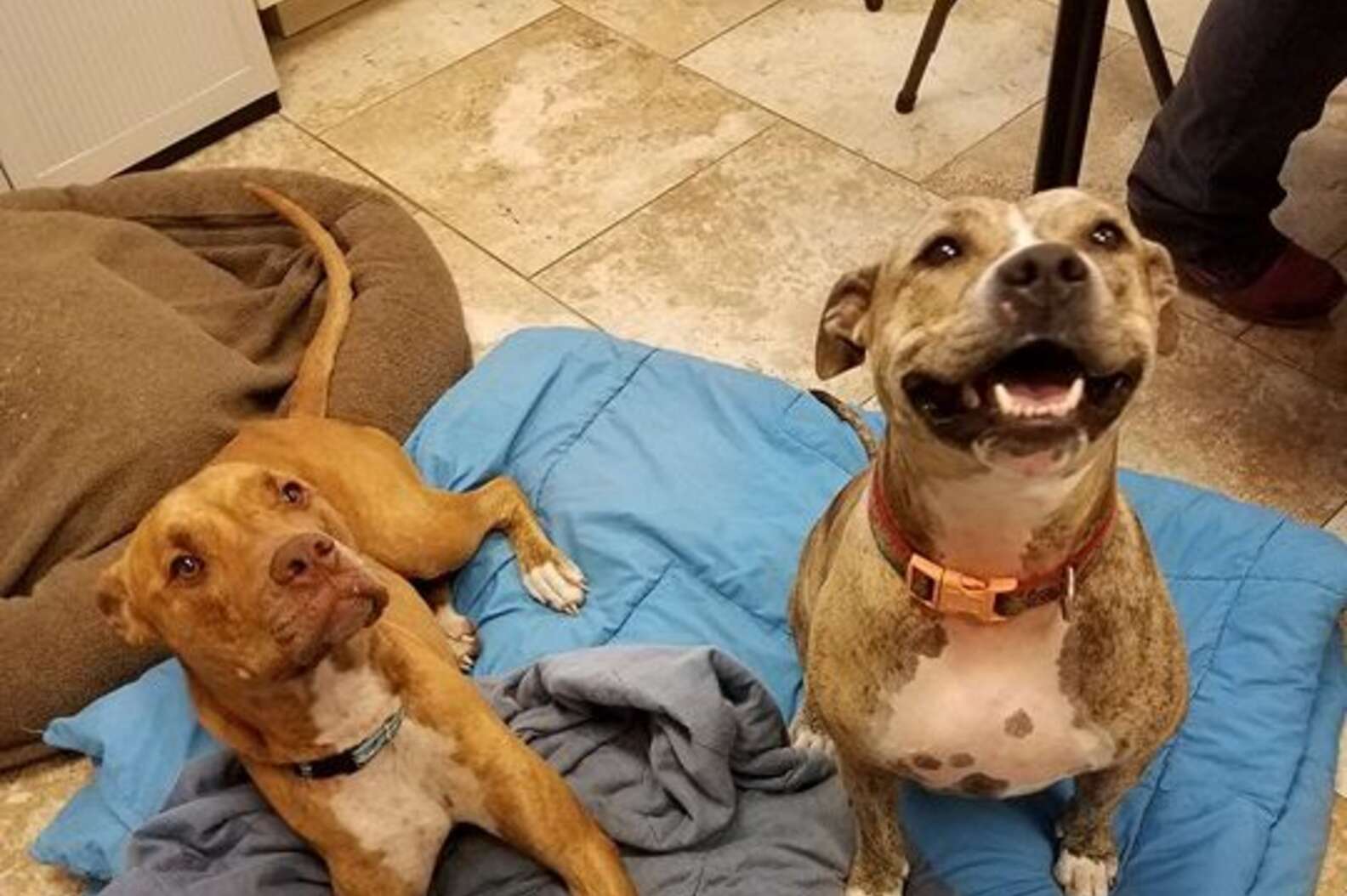 "They will be available, but we don't know exactly when," Naylor said. "We want to give them plenty of time to decompress. They are staying together in our training room, so they won't be in the kennels. They are doing well. They're happy to be together for sure."